Wat gebeurt er als je een leverancier van vastgoedsoftware koppelt aan een doorgewinterde dienstverlener? Dan ontstaat er een propositie die uitermate geschikt is voor partijen die wél graag willen verslimmen, maar geen trek hebben in de vaak enorme initiële kosten. Dit niet alleen op nieuwe gebouwen, maar name bij bestaande vastgoedportefeuilles die onder druk van nieuwe regelgeving in de komende jaren moeten verduurzamen. We praten erover met Robert Rosier, CEO TPEX International en Pierre Guelen, CEO van Planon.
Kijk verder dan de eigen silo
'TPEX is een Building Operations Control Center (Gebouwen Meldkamer) waaruit slimme gebouwen worden gemonitord en beheerst. En alle processen worden op basis van data gecoördineerd. Vanaf 1 juni jl. verzorgen we deze coördinatie uitsluitend met behulp van de software van Planon,' vangt Robert Rosier aan. 'De grote uitdaging van dit moment is dat we als markt niet langer alleen naar onze eigen silo's kijken, maar ook naar die van een ander. Voorheen bemoeide de w-installateur zich alleen met de klimaatregeling, dat kan gewoon niet meer. Als je partijen zonder samenspraak laat werken, wordt een gebouw nooit echt slim. En laat dat nu precies de rol zijn die wij vervullen. Wij kijken als Operator vanuit de controlekamer naar het proces. Wat moet erin en wat moet eruit om de beste resultaten te halen? Doen de pompen het goed? Niet? Wie halen we er bij en -heel belangrijk- wanneer? Natuurlijk, de coördinatie van één gebouw lukt ook nog wel vanuit een Excelsheet, maar wat als je honderden gebouwen moet beheren? Dan moet je kunnen rekenen op vaste datasets en gestandaardiseerde processen. Zonder professionele omgeving met getrainde Operators red je het gewoon niet.'

The perfect storm
Pierre vult aan: 'Op dit moment zitten we in een soort perfect storm. Er gebeuren drie dingen tegelijkertijd: we hebben te maken met een enorme uitdaging op het gebied van duurzaamheid. Daarnaast kunnen we gewoon niet meer om data heen. Of je het nu leuk vindt of niet, veel zaken zijn al of worden datagedreven. En tot slot hebben we te maken met de gevolgen van de COVID-19- pandemie voor gebouwgebruik. Van kantoren staat
de helft leeg en dus willen veel beheerders terug naar minder vloeroppervlak. Maar welke ruimte heb je dan wél nodig en wanneer precies? Het is dus zaak om vraag en aanbod te gaan matchen. Van het aantal werkplekken tot de broodjes in de kantine en de schoonmaak. We kunnen deze dingen gewoon bij elkaar brengen, iets wat de automobielindustrie -waar geen auto meer op voorraad wordt gemaakt al láng doet. Die leegstaande kantoren waar de airco's onverminderd stonden te loeien, hebben gelukkig veel ogen geopend.'
Als je partijen zonder samenspraak laat werken, wordt een gebouw nooit echt slim
Stofjas versus data
TPEX heeft zelf geen mensen in het veld rondlopen. Bewust niet, want volgens Robert is bij slimme gebouwen de regierol een zeer belangrijke toevoeging in combinatie met de fysieke aanwezigheid van de onderhoudspartijen.
'Het gebeurt regelmatig dat onderhoudspartijen niet beschikbaar zijn of bezig zijn met meer gespecialiseerd installatie- of onderhoudswerk. Installatiepartijen zijn meer gericht op installatiewerk en hebben doorgaans geen 24/7 beheerorganisatie met uitgebreide analyse mogelijkheden. Monteurs komen taakgericht langs en hebben generieke kennis over de systemen. Omdat wij het gebouw door-en-door kennen, kunnen wij de onderhoudspartijen beter aansturen door validatie en goede probleemanalyse te doen en ook complexe problemen te bekijken vanuit een holistische blik (over alle kennisgebieden heen). Een slim gebouw is een complex regelsysteem, waarbij vaak 30-40 onderhoudspartijen een rol in spelen. Vroeger kwam er elke maand iemand naar de lift kijken, nu geeft de lift zelf het signaal dat er een check nodig is of een onderdeel moet worden vervangen. Data-driven-real-estate noemen we dat. Niet alleen nieuwe gebouwen worden steeds slimmer, ook bestaande gebouwen zijn in hoog tempo onder druk van nieuwe regelgeving aan het verslimmen. De man in de stofjas heeft plaatsgemaakt voor data.'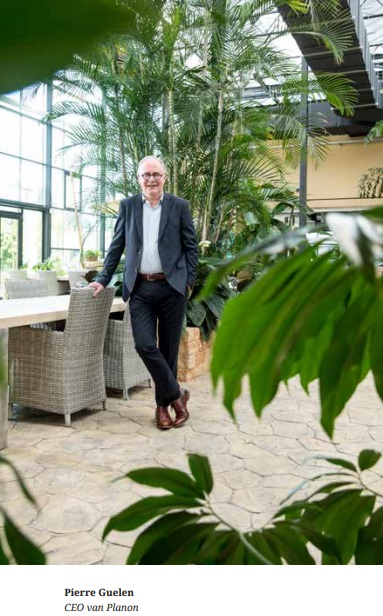 SBaaS
Een bestaand gebouw slim maken, loopt doorgaans flink in de papieren. Daarom heeft TPEX in samenwerking met Planon SBaaS ontwikkeld: SBaas staat voor smart building as-a-service. Robert: 'Het verslimmen van een gebouw is niet goedkoop. Wij nemen de kosten voor onze rekening en zorgen ervoor dat de gebouweigenaar tegen een maandelijks bedrag profiteert van de intelligentie van het gebouw en dragen zorg voor het behalen van de gewenste prestatie tegen de laagst mogelijke kosten.'
'Eén nieuw gebouw slim maken, is makkelijk,' aldus Pierre. 'Maar wat als je een grote organisatie bent en tientallen of honderden gebouwen op intelligente wijze wil besturen en niet de beschikking hebt over vele miljoenen? Dan is dit dé oplossing. Deze vastgoedportfolio's moeten daarnaast ook voldoen aan steeds strenger wordende duurzaamheidsprincipes waarover verantwoording moet worden afgelegd. Door voor SBaaS te kiezen, kom je niet voor enorme investeringskosten te staan en kun je toch profiteren van de Internet of Things revolutie en mogelijkheden.
Vaste samenwerkingspartners
Robert: 'We hebben ervoor gekozen om de gehele SBaaS propositie met Planon in te richten. Dit betreft het gehele asset register, de conditie metingen, correctief en preventief maintenance maar ook field services voor de onderhoudspartijen en handyman. Door altijd met hetzelfde pakket te werken, hoeven we niet langer per gebouw processen in te richten. Nee, er wordt gewoon een gebouw toegevoegd in onze 24/7 operatie. Wil jij jouw gebouw door ons laten beheren? Dan nemen wij onze omgeving dus gewoon mee en omarmen wij het gebouw met onze operatie, tooling, dashboarding, sensoring, metering en rapportage. Deze omgeving is zo geavanceerd en compleet, die zou je niet voor één enkel gebouw zo inrichten, maar bij ons wordt je onderdeel van de Enterprise. Wij kunnen gebouwen dus goedkoper en beter beheren door inzet van geavanceerde tooling en onze operatie'
Pierre: 'Planon is getransformeerd naar een open platform, wat betekent dat we onder andere samenwerken met technologiepartners om een zo groot mogelijk partner-ecosysteem te ontwikkelen. Op die manier kunnen we onze klanten echt toegevoegde waarde bieden. De samenwerking met TPEX reikt dan ook verder dan alleen Planon en TPEX. We werken ook samen met Schneider Electric. Wist je dat een derde van alle gebouwen wereldwijd is uitgerust met elektronica van Schneider Electric? En al die devices produceren ongelooflijk veel data. Door zoveel mogelijk te automatiseren, kan TPEX enorm besparen op onderhoudskosten. Onder meer omdat ze onderhoud op de juiste manier én op het juiste moment laten uitvoeren. De samenwerking stelt ons in staat data op te halen, te vertalen en zo in te zetten dat devices en installaties optimaal kunnen presteren.'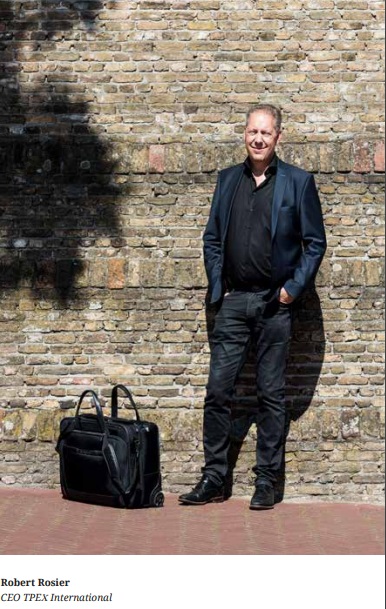 Planon
Planon is de wereldwijd toonaangevende leverancier van software voor vastgoedbeheer en facility management die digitalisering van gebouwen en diensten mogelijk maakt door de grote diversiteit aan slimme gebouwtechnologieën, bedrijfsoplossingen en data te integreren in één bron van waarheid en te transformeren naar toegevoegde waarde voor gebouweigenaren, gebouwgebruikers en service providers. Onafhankelijke marktonderzoek- en adviesbureaus beoordelen Planon al jaren achtereen als een wereldwijde leider in de IWMS-markt. Planon heeft zijn uitgebreide softwareoplossingen geïmplementeerd bij meer dan 2.500 klanten, ondersteund door kantoren en partners over de hele wereld.
TPEX International
TPEX beschouwt gebouwen, kantoren en woningen als bedrijfsplatforms waar bedrijven, groepen en individuen te allen tijde veilig, comfortabel en duurzaam moeten kunnen werken, wonen, communiceren en samenwerken. De dienstverlening van TPEX richt zich op het monitoren en beheren van deze gebouwen. Dat doet het Amsterdamse bedrijf op basis van beschikbare data uit alle aanwezige (regel)systemen. De verzamelde data komt samen in de digital twin van het gebouw en wordt vanuit de meldkamer 24/7 gemonitord en afgezet tegen de gewenste prestaties. TPEX stuurt 24/7 de leveranciers en onderhoudspartijen aan en draagt zorg voor gebouwen met de beste prestaties tegen de laagste kosten.